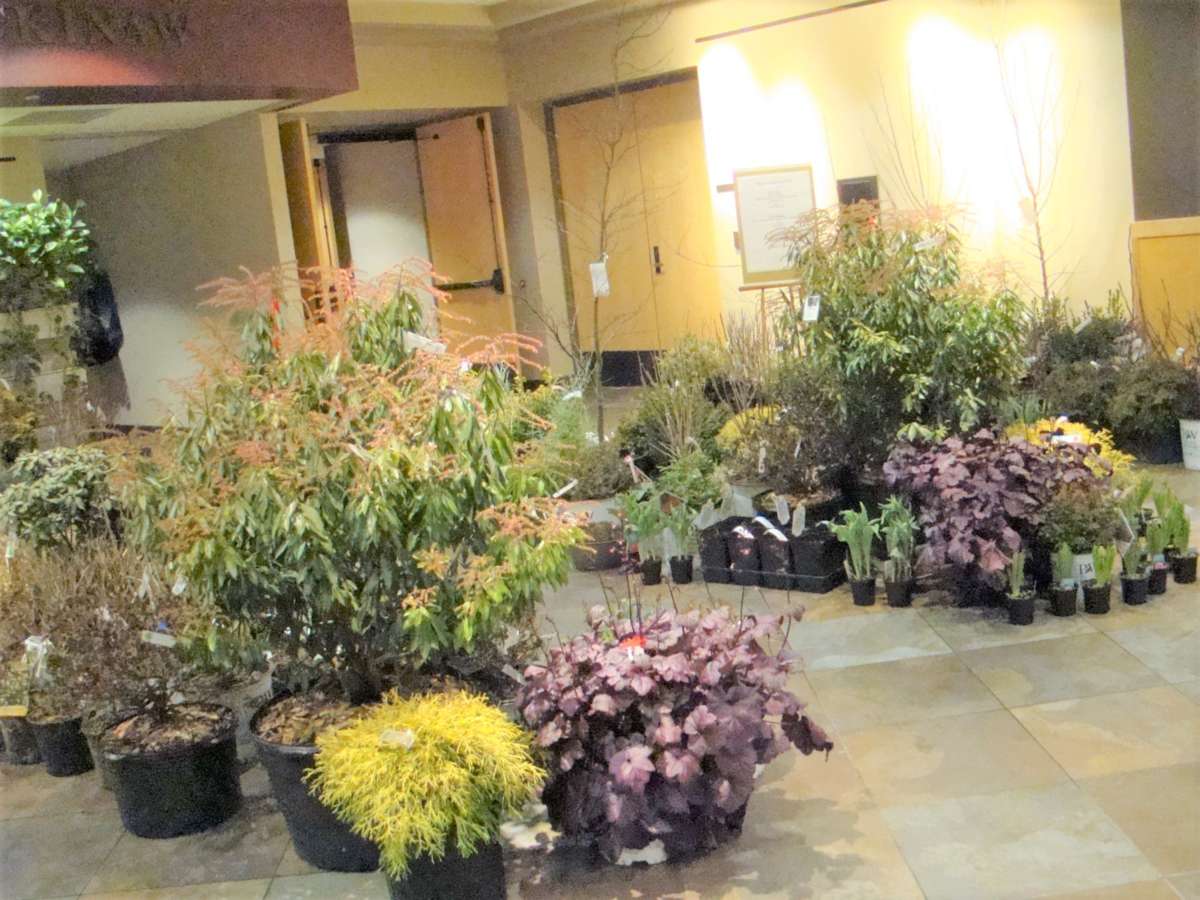 March Garden Day, Saturday, March 16, 2019, was attended by over 200 gardeners, speakers, vendors, members and volunteers. March Garden Day is a daylong seminar celebrating gardening in West Michigan, featuring speakers, vendor booths, a display garden and a silent auction. Profits from March Garden Day help support the WMNLA Scholarship Fund and Education Fund.
We would like to thank the March Garden Day Committee: Christina Hipshier, Allison Jesky, Scott Jacobs, Audrey Eaton, Reini Moser, Barb Balgoyen, Jude Hofman and Pam Cater. We would also like to acknowledge the board of directors: Keith Hogan, Allison Jesky, Scott Jacobs, Russ Hillman, Josh Roggenbuck and Christina Hipshier for their help moderating and leading breakout sessions, providing help with the silent auction, and set up and take down duties. Thanks to Scott Jacobs and Specialty Gardens for organizing the indoor landscape and silent raffle.
Thanks to Allison Jesky and Christina Hipshier for organizing the plant i.d. quiz and The Bookman for again providing a gardening book booth. A great thanks to Hortech, Northland Farms, Rosebay Nursery, Evergreen Acres, Walters Gardens and Spring Meadow for providing plant material for the indoor landscape and silent raffle. Thank you to the many volunteers who helped keep everything running smoothly.
Members and friends who participated in the Expo included: Grand Haven Garden House, Weesies Brothers , Bartlett Tree, Chips, Jonkers Garden, Landscape Design Services, Specialty Gardens, MSU Extension and Ottawa County Parks.
This is the third year March Garden Day was 'green'. All paper, cups and food waste was biodegradable and composted by Spurt Industries. Water bottles were eliminated and replaced by compostable cups or personal water bottles.