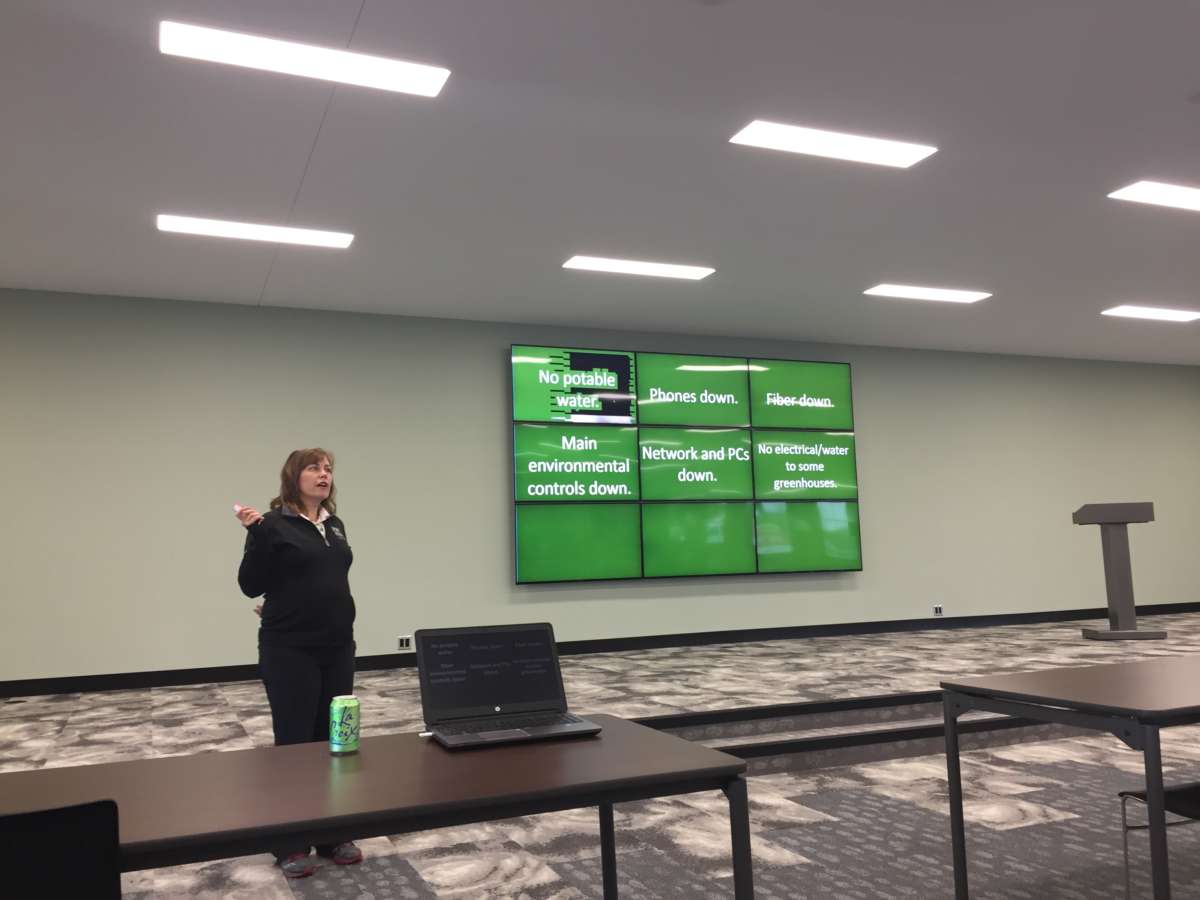 Spring Meadow Nursery hosted WMNLA members, Wednesday, October 10th at Spring Meadow Nursery. This message is from Allison Jesky, WMNLA President (jesky@hope.edu).
I would especially like to thank Spring Meadow Nursery for their kind hospitality, as they were our host for the lunch and seminar. Jane Beggs-Joles gave an informative and thought-provoking presentation about the company's experience of their office fire.  Highlighting all the issues to be concerned about to withstand a crisis. The importance of preparation and how your reaction to a crisis is critical.
Following the talk we took our show on the road. We were fortunate to have a tour of the trial gardens, (and a break in the rain), on the property of the Deppe's home. It was such a delight to witness all the beauty and variety that is planted there. It proves the point that every season has something spectacular to showcase.
Allison Jesky, WMNLA President