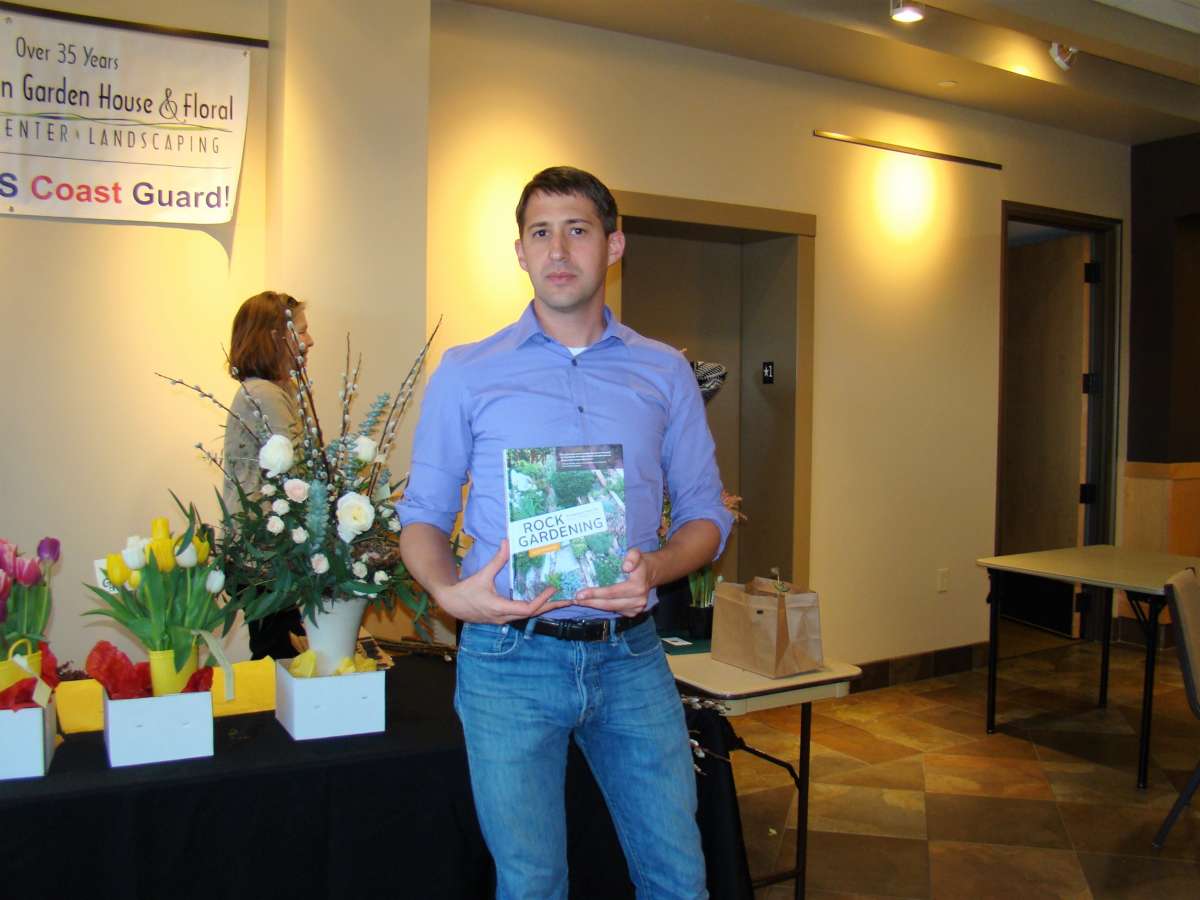 March Garden Day: A Celebration of Gardening!
Over 200 excited gardeners, speakers, vendors, members and volunteers participated in March Garden Day: A Celebration of Spring. March Garden Day was held Saturday, March 10, 2018 at the Grand Haven Community Center. March Garden Day is a daylong seminar featuring key note speakers, WMNLA member speakers, vendor booths, a display garden and a silent auction. Profits from March Garden Day support the WMNLA Scholarship Fund and Education Fund. Monies are also available to members for CPIG and Master Gardener scholarships.
This is the second year that March Garden Day was 'green'. All paper, food waste and drinkware were biodegradable and composted by Spurt Industries. All paper and cardboard was recycled, water bottles were eliminated and replaced by water stations and biodegradable cups. Our total non-recyclable waste and compost was less than a small office waste basket.
We would like to thank the March Garden Day Committee who dedicated many hours of planning to produce this annual event for the community: Lee VerSchure, Kay VerSchure, Reini Moser, Paul Kiefer, Audrey Eaton, Allison Jesky, Jude Hofmann, Chritina Hipshier, Scott Jacob and Pam Cater.
We would also like to acknowledge the help of the many volunteers who were enlisted to help with the silent auction, act as moderators, food waste monitors, and registration hosts among many other duties. We would also like to acknowledge the board of directors (Chris Howe, Ryan Weesies, Keith Hogan, Allison Jesky and Russ Hillman) for their help moderating break out sessions and providing support with the silent auction, and Allison Jesky for the plant i.d. quiz.
Thanks also to Gardens Alive! Farm, Evergreen Acres,and Hortech for providing plant material, growing space, and expertise to make the beautiful indoor landscape and auction. Members who showcased in the Expo included Grand Haven Garden House, Bartlett Tree Experts, Landscape Design Services, Specialty Gardens, Jonkers Garden, Weesies Brothers Farms, Blackbird Farms, Chips, and Blue Horizon Nursery. The Bookman and MSU Extension also had booths.
Speakers included: Joseph Tychonievich, Greg Dunn of Blackbird Farms, Nicole Mathiasz, Stacey Hirvela of Proven Winners Color Choice, Chris Howe of Hortech, Julie Francke of Frederick Meijer Gardens and Sculpture Park and Kathi Skorupski